Restaurant automation
Term restaurant automation is widespread among restaurant keepers, equipment and software suppliers. As a matter of fact restaurant automation is not appropriate for industrial restaurant processes. We can't even imagine that our favorite dish would be prepared by a robot as every chef put his whole soul into cooking.
Actually restaurant automation concerns only some processes: accounting, control, security, booking or taking orders from web-site, documents circulation and work time control.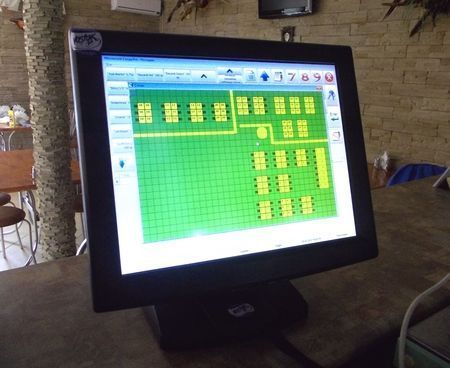 With the help of restaurant business automation you can control business activity, improve quality of service, prevent personnel thefts and abuses, increase efficiency, design system for permanent customers loyalty, plan further activity and development of business.
More correct would be such terms as "accounting automation in restaurant", "control automation in restaurant", "documents circulation automation in restaurant business" etc. It is necessary to understand that automation of restaurant work will promote improvement and acceleration of some processes; however it can not solve all existing problems.
Restaurant automation enables to collect information for making managing decisions promptly and accurately. No automation can provide personnel with motivation or increase number of clients. It is not able to organize and streamline operation of any establishment. Accounting and control automation system is for clearly described processes and reliable schemes of personnel interaction.
Accounting automation in restaurant. The main part of restaurant automation is cash register. The cash register that is introduced by the Tax Office and is not preferred by entrepreneurs was invented by James Ritty, Ohio State. It can be said that sales automation started November 4, 1879.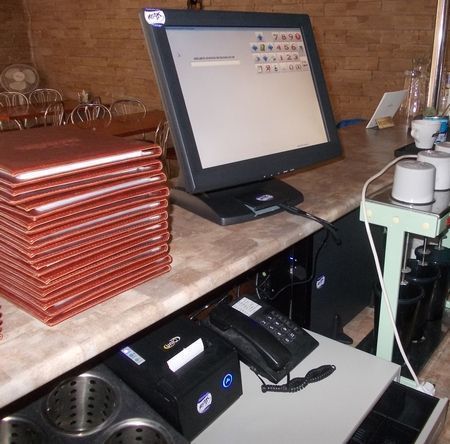 However currently one cash register cannot cope with sales accounting in restaurant. Nowadays, restaurant automation requires the following equipment: POS-terminal with specialized software, receipt printer, fiscal printer, plastic cards reader, till, kitchen printer with bell, bar code scanner (for confirmation of orders).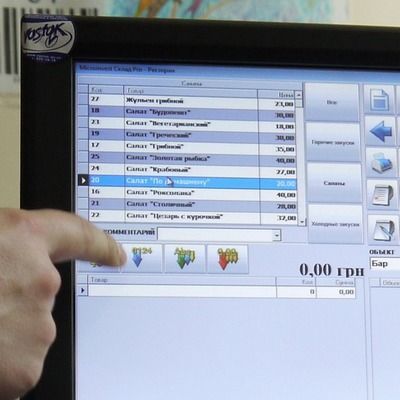 The software is chosen considering financial means of enterprise, development and expansion plans – there is a wide range of software. Now the most reasonable and popular software is Microinvest.
Control automation. Total control is not appropriate and avoided by everyone especially clients. The establishment that is full of video cameras is not comfortable to be in. However, there are some places in any restaurant that require total video control: kitchen, warehouse, order issuing place, territory near entry to the restaurant, parking for visitors.
Control automation consists in the integration of video surveillance system with accounting one: waiter receives an order and passes it to the kitchen – receipt is printed automatically, it is controlled by video camera and attached receipt to shot (TRASSIR ActivePOS system). Than the time between receipt printing and confirmation of order by chef is automatically calculated. Chef scans bar code from the order receipt with scanner, waiter gets this confirmation. After cooking of ordered dish, chef scans the receipt in the control zone. The dish and receipt can be checked up visually, waiter gets message that the order is ready.
Automation of orders making and booking. Currently the Internet influences almost every field of business including restaurant one. Now each decent restaurant has business card web-site or full-fledged web site with news, registration system for clients, on-line ordering and booking, home delivering.