Mobile weighing and marking
Vostok Company offers solution for mobile goods weighing and marking on the basis of commodity scales TB1-150-20-R and mobile printer Zebra QL 420 plus.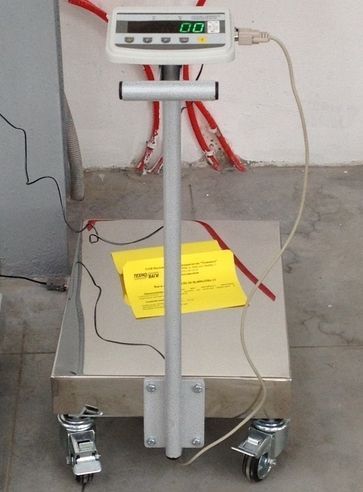 Scales-cart is completed with four wheels and handle for moving goods and weighing them anywhere. Also the scales can be moved from one working area to another. The equipment can be used in harsh industrial environment.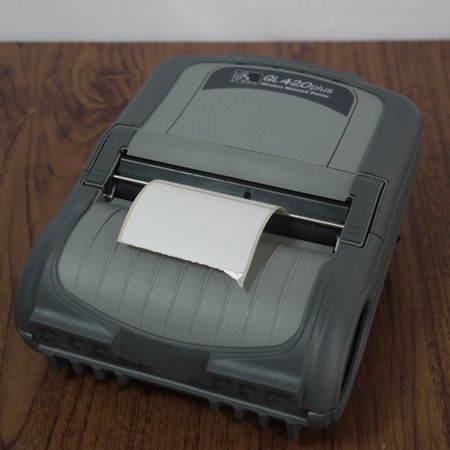 Wireless label printer is designed especially for exploitation in harsh condition of warehouse or production. The printer case is shockproof, rubberized, can withstand falls from 1.5 m height. The protection level is IP-54. There are control buttons and LCD display for comfortable navigation and adjustment. Quick Link system provides wireless connection via various interfaces: Bluetooth and Wi-Fi.
Mobile marking of goods is necessary for storing, registration, inventory of fixed assets and goods. Marking label of product contains information about producer, product line, lot number, composition, expiration date. This complex allows to mark weighing products with labels. The main advantage of such a complex is that all equipment is not connected to power supply network and can be used at temperatures -10°C to +40°C.
Software module (weighing server) in printer allows to get automatically data about weighing via wireless interface and design labels according to the set template for further printing with the help of mobile printer. Mobile marking complex ensures optimization of products registration and facilitation of inventory process.
We do not sell products but complex solution based in the advantages of use. Our aim is optimization of business. Make reasonable investments in your business.