Processes automation: pallets reception and marking
Processes automation: pallets reception and marking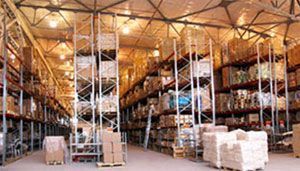 The solution is designed on the basis of the following equipment: weighing platform, weighing terminals, thermal printer.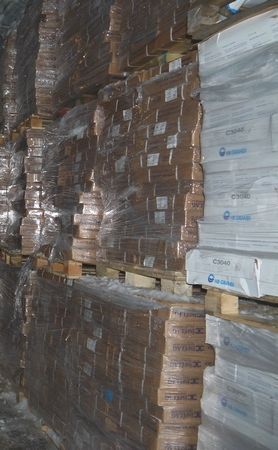 1. Weighing platform. Weighing metal platform is covered with powder enamel with corrugated surface. Protection class of sensors – IP67.
2. Weighing terminal Rinstrum R420-k402 is for using with scales of any type. The peculiarity of this weighing terminal is storing of weighing results (memory for 250 results).
Characteristics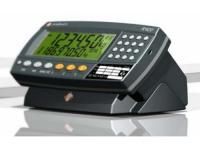 Multi line display.
Power supply 12-24V DC input.
Operating temperatures: from -10 to +50°C, moisture up to 90%
32 strain gauge sensors can be connected.
Flash ROM software.
Double Serial Ports on RS-232 and RS-485 boards.
Rin-VIEW4 software.
Interface for connection with PC via opro-link.
Clock and calendar.
3. Thermal label printer LP-50 is for operation in the composition of weighing complex and self-adhesive label printing during products weighing. Bar codes and any other information about product can be printed. The printer works with PC, with PC and scales or just with scales. IT can work with ZEUS VPE scales (all A12 weighing terminals).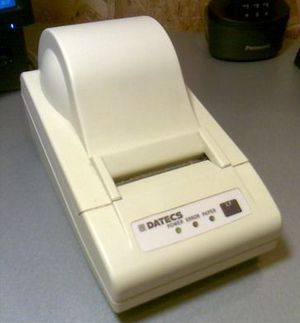 Functions
Autonomous work with weighing equipment (without PC);
Internal memory for data storage (10 products);
10 items are programmable and can be chosen;
Embedded real time clock;
Bar code printing;
Editing of labels;
Software for loading and editing information about products in the printer.