BONMIX
BONMIX - fashionable accessories.
Being always on top, feeling confident and keeping up with trends is easy. For this you just need to choose the right accessory. With this our good customer will help you - the shop of women's fashion accessories "BonMix".

"Vostok" specialists automated the trading processes and set up management accounting of accessories using the 1C program: Enterprise program 8.2 Retail for Ukraine. And also installed the necessary equipment for two retail outlets, namely: cash register IKC-М510.01 with the connection of the barcode scanner Datalogic QW2100.
Operating principal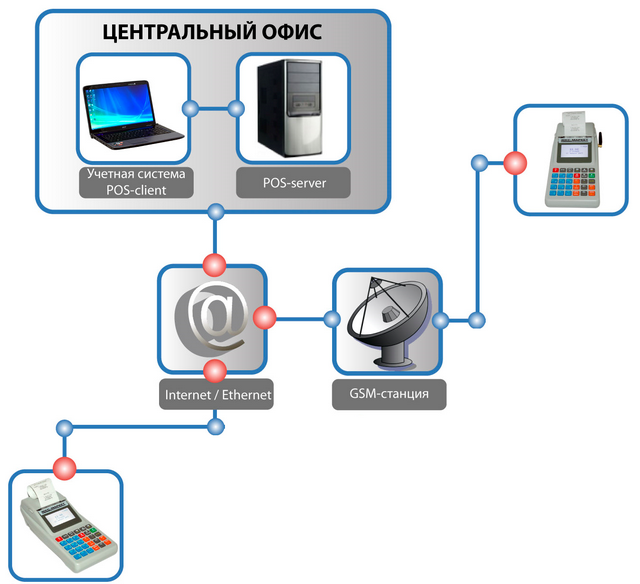 The cashier enters the article code on the keyboard, for example, the cash register or reads the bar code, the cash register transmits the request to the internal cash server. It looks through its reference book of goods, and if the requested code is found, it returns information about the product (name, price, tax code) to the cash register. Based on this information, the cash register performs the programming of the article and registers its sale. At the same time, a corresponding entry is made in the cash server work log. In addition to sales records, almost all cashier actions performed by the cash register are recorded in the protocol.
Reference books of goods and discount cards, as well as work's protocols are stored in the nonvolatile cash register server memory - the built-in flash disk ІКС-М510. The complex allows you to unload from 1C nomenclature with bar codes, which are used to print price tags on the printer labels Godex EZ120. Throughout the shift, sales records are recorded, then they are loaded into 1C.

This solution allows you to maintain complete control over sales, cashiers, warehouse and pricing. The whole process is fully automated, so the seller only needs to read the barcode of the product and get paid from the client.
https://www.facebook.com/bonmix.ua/
Products